http://adiamondinthestuff.blogspot.com/2011/02 /burlap-bins-kitchen-storage.htm
I love these burlap bins I found @ A Diamond in the Stuff's blog. Who couldn't use storage bins? She simply painted a cardboard box (cut off top half) and covered in burlap. Click on link for full tutorial. For my version, I would stencil on black letters and use grossgrain ribbon. I will definitely file this idea away for future crafting.
Innovative idea for softening a busy chandelier.


Check out some of these fun DIY burlap projects floating out in blogland. It's all about burlap in craft world these days. What fun projects will you be inspired to make?
http://myhouseandhome.wordpress.com/2011/12/31/diy-burlap-place-mats/
Fun & easy placemats created by my friend, Taysa. Follow link above for tutorial. Imagine the possibilities. You could paint monograms, have themed mats for parties, holidays or events.
http://eventsbysocialgraces.com/2011/09/07/diy-burlap-name-banner/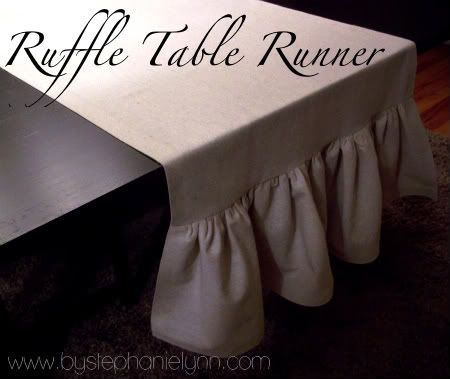 http://www.bystephanielynn.com/2010/07/simple-ruffle-table-runner.html
This is lovely
http://www.my3monsters.com/2011/01/freshening-up-bit.html
Great texture on rosette style pillow and a monogram burlap pillow with ruffle edge is a nice touch.
Cute Burlap covered chair with painted stencil letter